Why choose Marseille Evasion Drivers?
Marseille Evasion Drivers (MED) is a consortium of professional and experienced private drivers. Anxious to offer you the best possible quality of service, our drivers are selected for their professionalism, discretion, friendliness and punctuality.
Our objective is to offer you a tailor-made trip, in complete safety, adapted to your needs and desires, aboard comfortable luxury vehicles.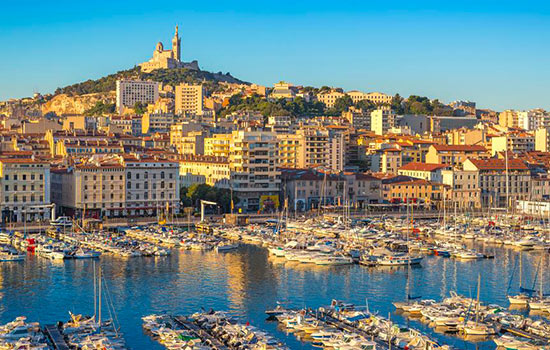 Professional drivers
Our drivers are all from the Marseille area, which they know like the back of their hand! All holders of the VTC professional card, with a minimum of 4 years experience, they are bilingual French/English and one of them even speaks fluent Italian.
Optimized routes and punctuality
Because punctuality is a fundamental element of our profession, our private drivers put their knowledge of the Marseille area and its region to good use. Thanks to our experience, it is very rare that we are not in advance to welcome you on board our vehicles for a journey in complete serenity.
A wide range of services
Marseille Evasion Drivers offers a wide range of services. Need a transfer? A private chauffeur for your wedding ? A shuttle service for a seminar? We can even meet important requests thanks to our network of partners!
Serenity and discretion
Professionalism, discretion and adaptation are the key words of our quality charter. Our drivers are trained to respect your expectations and adapt to your needs in order to offer you a journey in all serenity that will become a moment of relaxation.
The sympathy of our region
Our team also likes to talk about its job and to praise the tourist and economic attractions of our region. If you would like to get to know Marseille and its surroundings during an airport transfer, our drivers will be happy to share with you their attachment to this beautiful region.
Tailor-made services
We offer you tailor-made offers and adapt to your needs. Whatever your request, we guarantee the application of our quality charter. You will be transported in luxury vehicles, black, less than 6 years old and of German make. On board, you will find refreshments, sweets as well as the press of the day (on prior reservation).
Our drivers will also take care of the transport and loading of your luggage on board so you don't have to worry about anything!
Safety on board
At Marseille Evasion Drivers we don't joke about security! We are committed to scrupulously respecting all the necessary safety rules while driving (respect of the highway code, telephone, seat belts).
For the transport of your children, we provide you with car seats adapted to their weight and size. Do not hesitate to let us know your needs when you make your reservation, we will take care of the rest!
Available 24 hours a day, 7 days a week
Marseille Evasion Drivers is also a reliable, high-performance online booking module with no surprises available 24/7. You will be able to easily book all your transfers and especially those to/from Marignane airport (Marseille Provence), Marseille Saint-Charles or Aix-En-Provence TGV train station.
We also have a telephone exchange (04 84 89 45 21) available 7 days a week from 9am to 10pm.
Customer loyalty
At Marseille Evasion Drivers we are committed to our loyal customers, so if you want to use our services regularly, we offer offers tailored to the frequency of your trips.