Private Driver for Marseille Provence Airport

Our private VTC drivers are ready to drive you to the main points of interest in our city of Marseille (city center, Saint-Charles train station, Stock Exchange center, etc.) from or to Marseille-Provence airport, as well as long distances .
Enjoy a transfer with complete peace of mind, with no baggage supplement or supplement * in the event of your plane being delayed.
Your driver will wait for you on arrival and take care of your luggage.
* Valid only if you have previously communicated your flight number to us.
Geographic location and economic situation of Marseille Provence Airport
Marseille Provence Airport (MRS) is located in the commune of Marignane, 25 km from the city center of Marseille and 26 km from the city center of Aix-En-Provence.
As the region's main hub of aviation activity, its small, medium and long-haul commercial flights serve a large part of the departments in the south of France (formerly known as the PACA region).
No less than 33 scheduled airlines fly through Marignane Airport with 124 destinations in France, Europe and the world.
For the month of August 2019 alone, a little over a million people have transited through this airport!
It is the main air access point for the Bouches-du-Rhône (13), Vaucluse (84), part of the Gard (30), Alpes-de-Haute-Provence (04) and Var (83) and serves a large number of popular cities such as Marseille, Aix-en-Provence, Salon, Istres, Aubagne, Martigues, Arles, Avignon, Toulon, Hyères or Manosque and Briançon.
From a touristic point of view, it offers quick access to many historical and natural sites within 100km: Baux-de-Provence, Sainte-Victoire, Sainte-Baume, Luberon, Camargue, part of the French Riviera, the lavenders of the Valensole plateau, Lake Sainte-Croix, the Verdon Gorges, the Porquerolles Islands, the creeks of Marseille and Cassis, Saint-Rémy de Provence, the ski resorts of the Southern Alps and many more!
It is also the closest airport to the cruise terminal of the port of Marseille.
Transfers from/to Marseille Provence Airport
Marseille Evasion Drivers provides transfers to and from Marseille Provence Airport (MRS) to and from the Aix-Marseille metropolis, the Southern region and Europe.
Our private chauffeurs, offer you an alternative to Taxis by providing you with a high-end transport in a comfortable sedan or luxury van at a fixed price, agreed at the time of your reservation.
At Marseille Evasion Drivers, we have a strong commitment to service:
Our VTC drivers will be waiting for you at the exit of the airport with a sign with your name on it. In case your flight is delayed and provided that your flight number was communicated at the time of booking, our driver will be waiting for you, at no extra cost!
We will then take care of carrying your luggage to our vehicles and loading it into the vehicle where you will be offered refreshments.
Rates of our VTC transfers from or to the airport
Marseille Evasion Drivers offers you fixed rates for your airport transfers. A fixed price, without surprise, agreed in advance. Here are some examples of VTC services to and from the airport.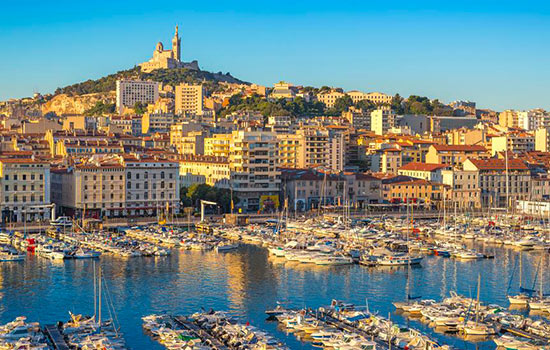 Marseille Provence Airport
Vieux-Port ou Centre-ville
Marseille Provence Airport
Aubagne
Marseille Provence Airport
Aix-en-provence
Marseille Provence Airport
Avignon
Marseille Provence Airport
Nice
Marseille Provence Airport
Bandol
Marseille Provence Airport
Cannes
Marseille Provence Airport
Toulon
Marseille Provence Airport
Hyères
Marseille Provence Airport
Manosque
Marseille Provence Airport
Saint-Tropez
Marseille Provence Airport
Arles
Your departure or destination is not included in our packages? Calculate your price online using our simulator.
Why should you choose Marseille Evasion Drivers for your transfers to or from Marseille Provence Airport?
Marseille Evasion Drivers (MED) is a consortium of professional and experienced private drivers. Anxious to offer you the best possible quality of service, our drivers are selected for their professionalism, discretion, friendliness and punctuality.
Our goal is to offer you a tailor-made journey, adapted to your needs and desires, on board comfortable luxury vehicles.
The best of private person transportation
Our consortium of private VTC drivers, Marseille Evasion Driver (MED), wants each trip to be remarkably comfortable and efficient. This is why we have selected the best for you: whether it is in the choice of our vehicles with high-end German sedans, that in the choice of our warm, discreet, experienced and for some trilingual (French, English, Italian).
Transfers
Our VTC drivers are at your full disposal for your trips to or from the Marseille Provence Airport (Marignane) to or from the region of Marseille and Aix-En-Provence but also to the whole Southern region (PACA), France and Europe!
We also offer a shuttle service adapted for your transfers between Marseille Provence Airport and:
TGV or TER stations in the region, in particular : o Saint-Charles station in Marseille, Aix-En-Provence TGV station, etc.
The cruise terminal of the Port of Marseille
Other airports in the region : Nice Côte d'Azur Airport, Nîmes-Garons airport, Toulon-Hyères Airport, International Airport Golfe Saint Tropez, Lyon Saint Exupéry Airport, Valence Chabeuil Airport, etc.
Tourism
Would you like to discover our beautiful region?
Please don't hesitate to ask our private drivers to take you from Marseille Provence Airport to your holiday destination or any other major tourist, historical and natural sites in the region.
We can arrange customized itineraries, according to your needs and budget!
Are you transferring through Marseille Provence Airport? You only have a few hours between 2 flights? Would you like to go sightseeing while waiting for your connecting flight? Arrange for one of our vehicles and its driver to pick you up! We will drive you around the region according to your wishes, while respecting your schedule!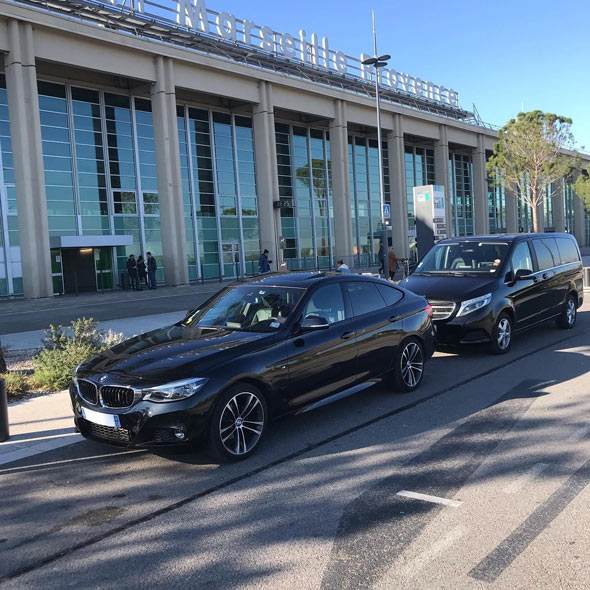 Business meeting / trip
Treat yourself to a quiet and comfortable ride with a private professional chauffeur who will be punctual, helpful and reliable during your business trips to and from the airport. Our vehicles are spacious and comfortable, allowing you to enjoy a relaxing moment during your trip.
Are you in town for the day or a few days? You have several trips to make in the region? You don't need to rent a car or take several taxis! Marseille Evasion Drivers can arrange for a sedan or a luxury van with driver to accompany you for a few hours, a day or several days on all your trips (tours, site visits, risk visits, audits, inspections, customer visits, supplier visits, site visits, etc.).
Travel Plan
Book our transfer shuttles in advance. Our punctual and helpful drivers will wait for you in front of your accommodation at the agreed time, help you with your luggage and take care of loading it on board.
Are you travelling with your family? with friends? with a lot of luggage? Our van can accommodate up to 8 passengers in addition to our VTC driver and up to 10 large suitcases for your trips* from or to Marignane airport.
* within the limit of the loading capacity of the booked vehicle. In case of doubt, please specify the number of luggage you plan to bring on the trip when you book.